RIFF-Film Prize *PIC*
Posted By: Genny
Date: Friday, 13 July 2007, at 10:41 a.m.
Hi Guys - I found this festival - The Rhode Island film festival ... and it's having an online portion this year with MOLI.com. The registration is free and the cash reward is $1000. I'm entering mine - just thought I'd spread the word as it ends soon.
Here's the details:
Go to : www.moli.com/riiff
I think it's a 10min max.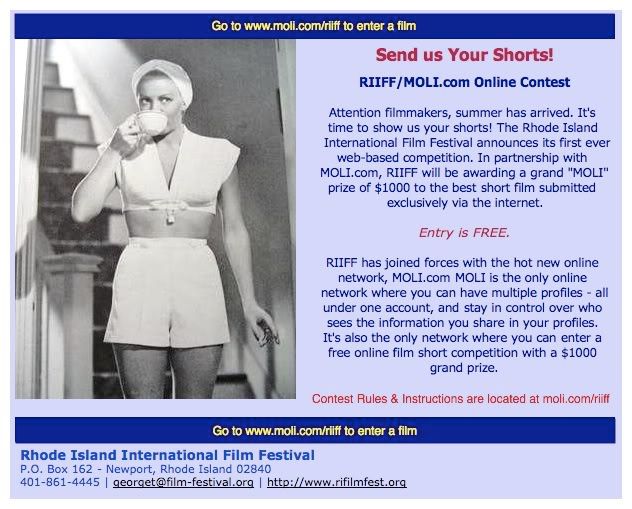 FLFC Message Board Discussion Forum is maintained by Fort Lee Film Commission with WebBBS 5.12.
Memorial Municipal Building • 309 Main Street • Fort Lee, NJ 07024
201-592-3663 • Fax 201-585-7222
---